Choose Your Own Flavor!
YOLO is pre-filled with
1
3.5ml / 50mg
(depending on country) nicotine salts and comes with 10 popular flavors.
2
2ml (TPD)/ 20mg
nicotine salts and comes with 9 popular flavors. Two new flavors added: Peach Ice & Mint Menthol.
Passion
Fruit

Blueberry
Ice

Banana
Ice

Watermelon
Ice

Grape
Ice

Blueberry
Raspberry

Orange
Pineapple
Mango

Strawberry
Milkshake

Tropical
Fruit

Mango
Ice
Make Every Second Divine,
Make Every Puff Count
Every YOLO is born for every minute of your vape life enjoyment. It's pre-filled with 3.5ml e-liquid within its mini size yet powerful enough to deliver up to 800 satisfying puffs.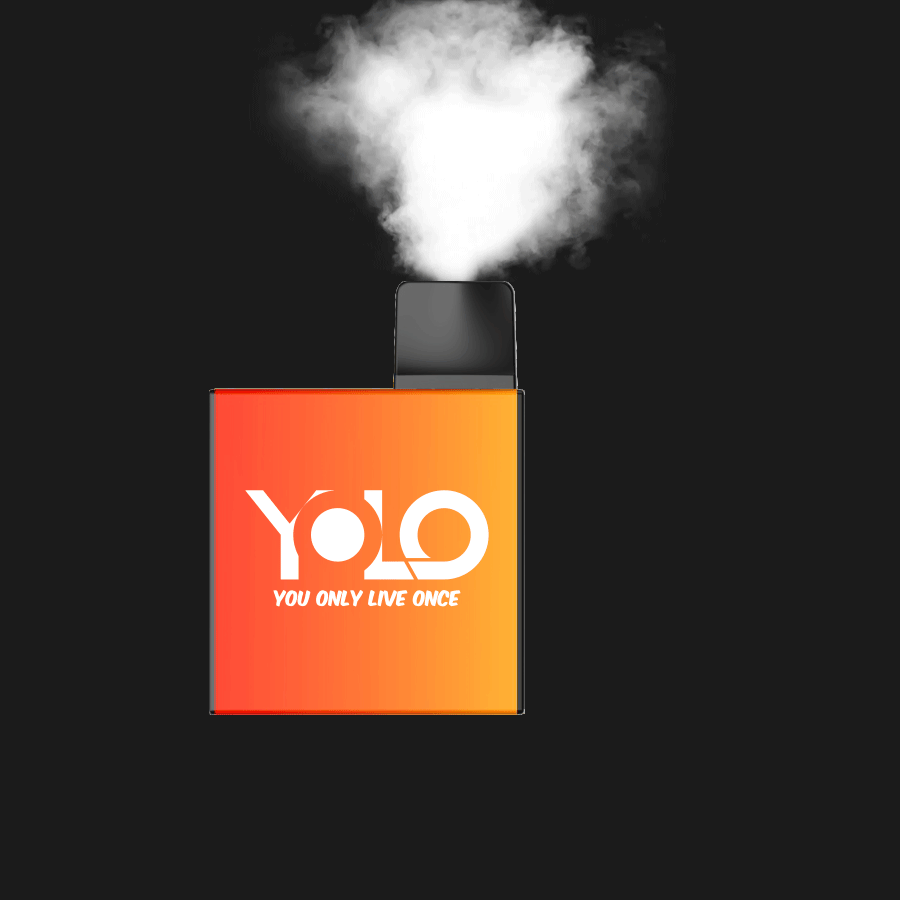 YOLO, Your Ideal Companion Anywhere You Are, Whenever You Need
Each YOLO comes with a stylish lanyard inside the kit, a must-have accessory enables you to vape whenever and wherever and catches all the eyes on you at the very first sight.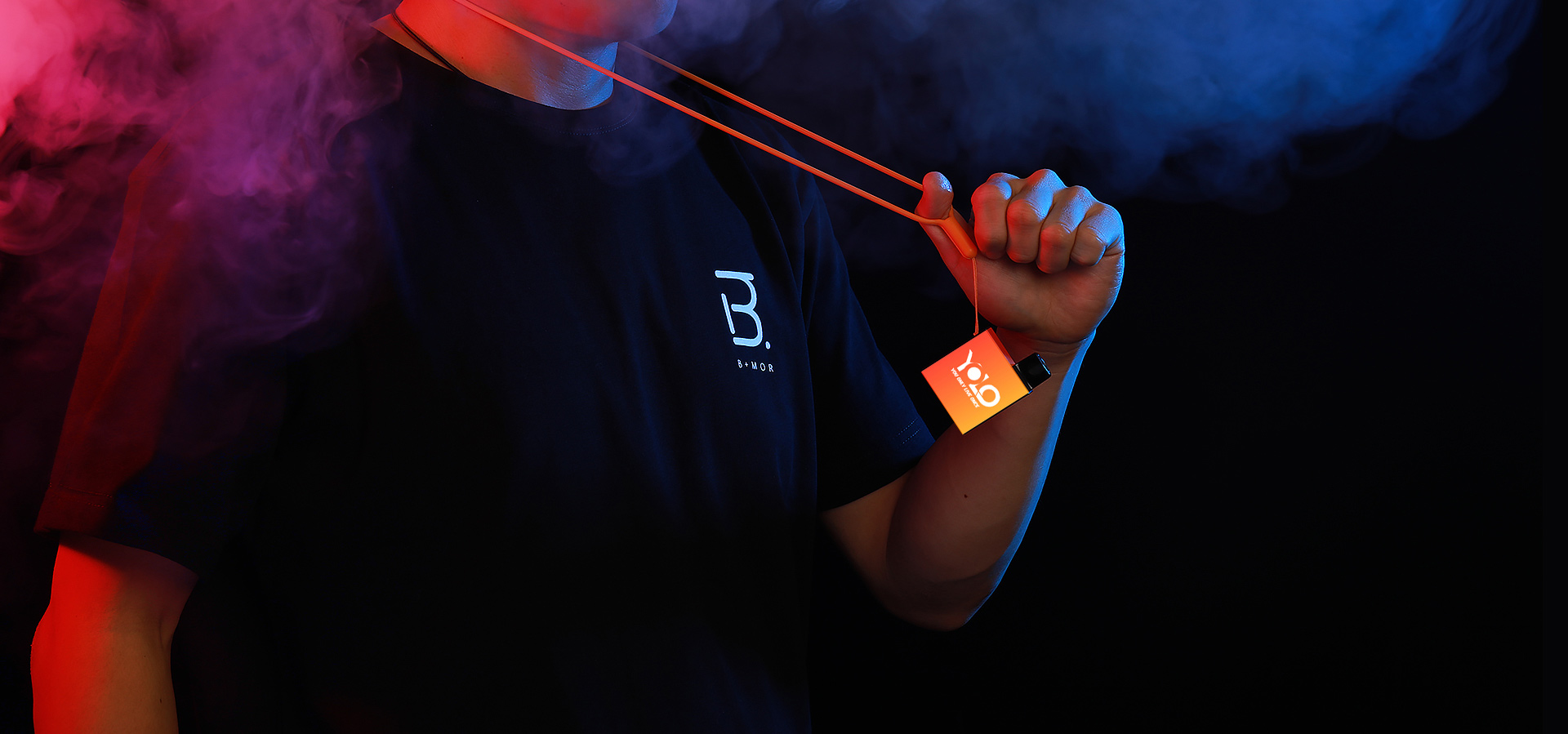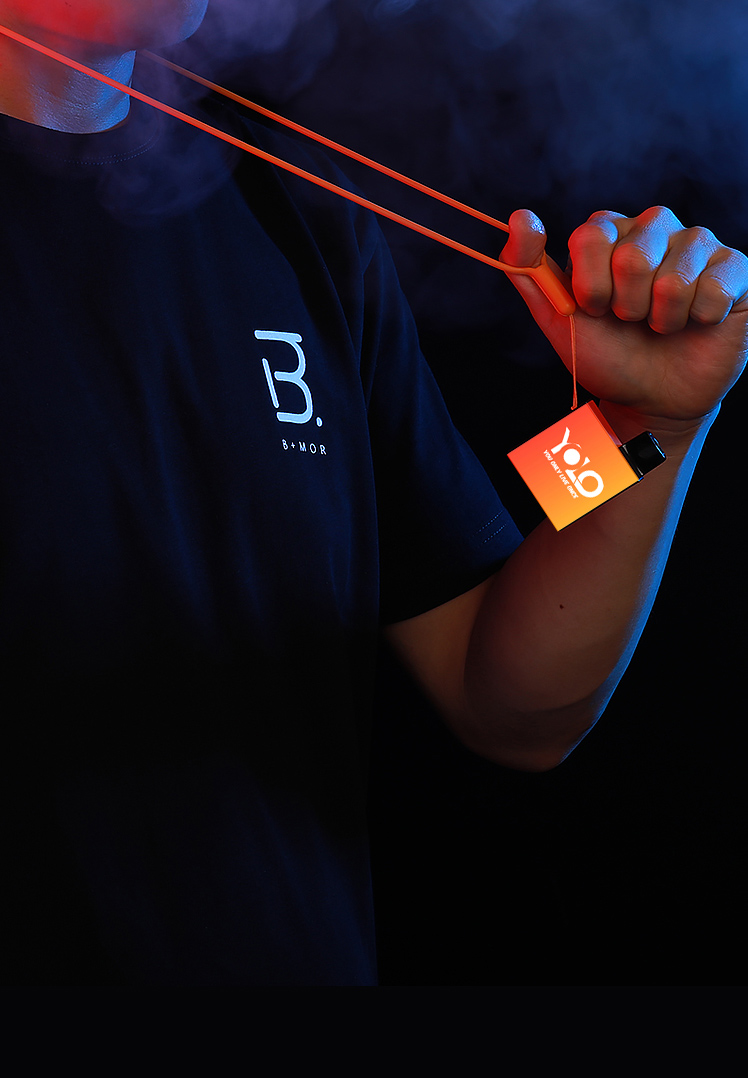 First and Foremost,
Flavor is the King
YOLO is built with 1.2Ω mesh coil inside the pod and a long-lasting 550mAh battery, delivering a rich, satisfying taste until the flavor pod is empty.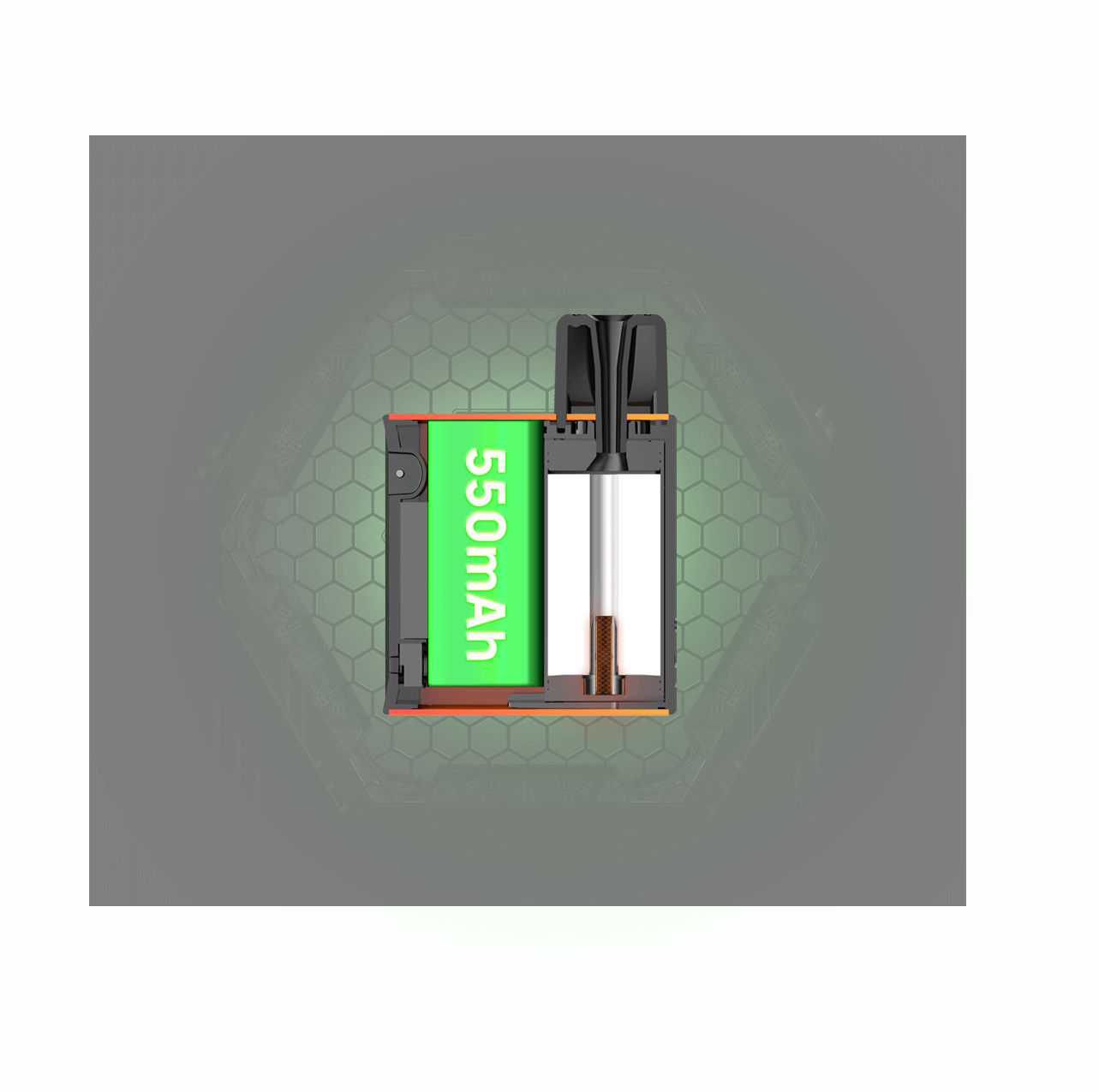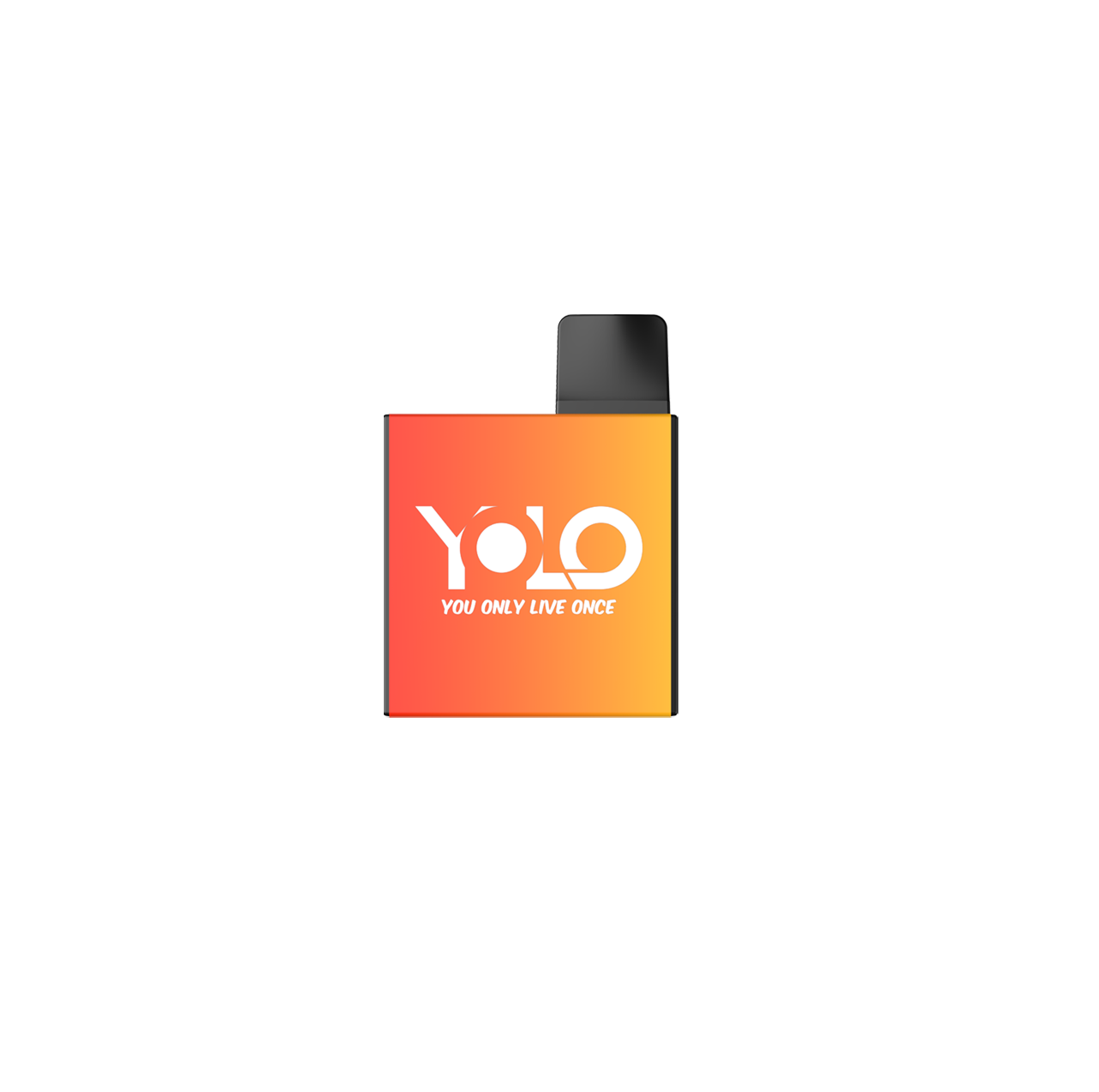 No Refilling, No Charging,
No Button, No Fuss
YOLO is compact, auto-draw and easy for you to start puffing right out of the box and you just need to enjoy the present moment.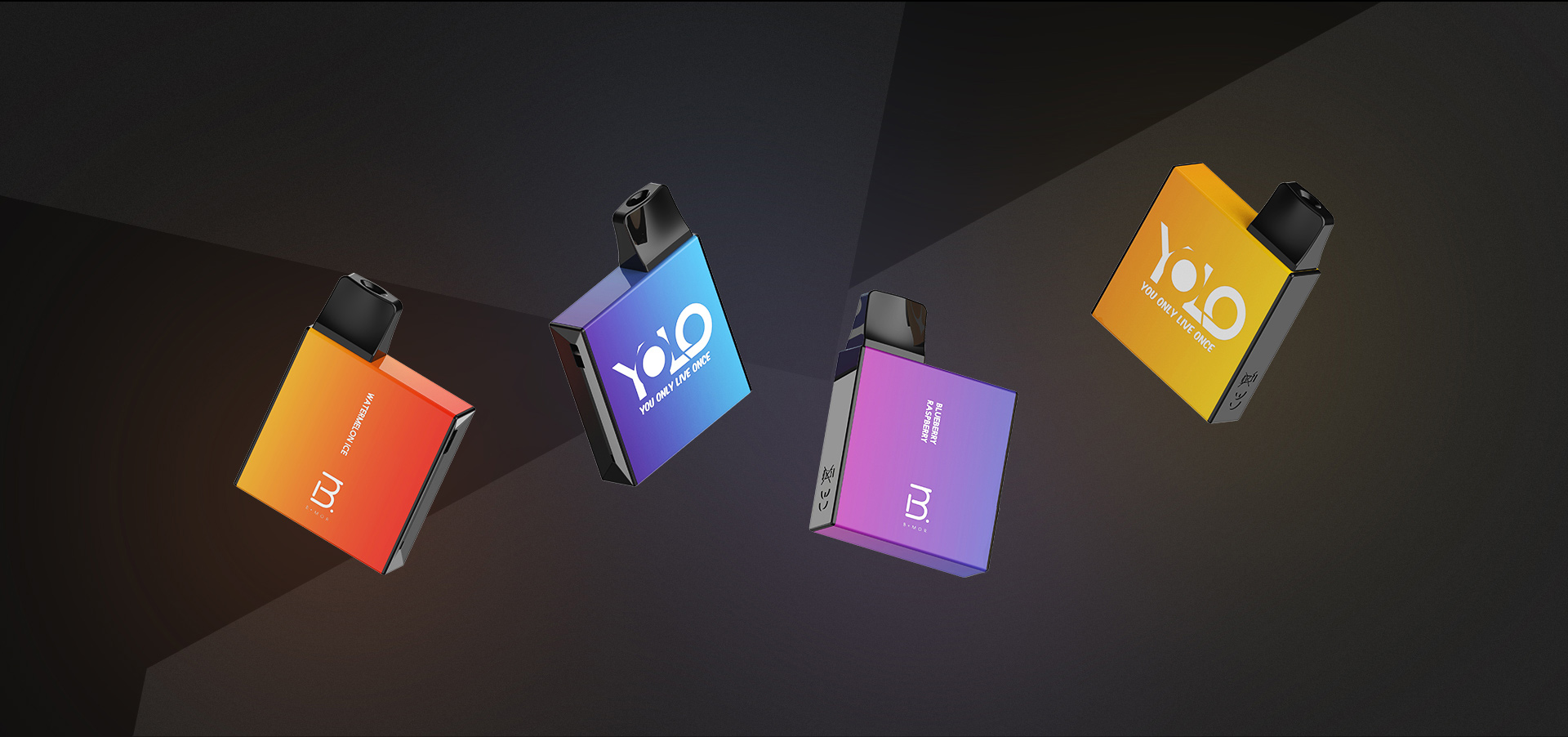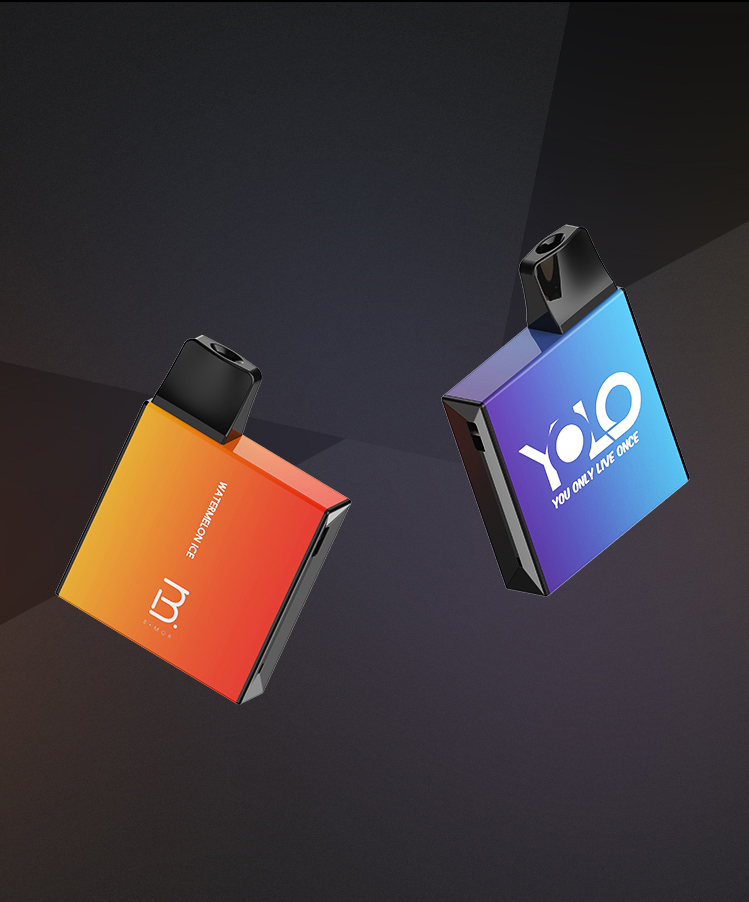 Standard Specification
800 Puffs

550mAh

3.5ml

1.2 Ω MESH

5% Nic Salt
TPD Specification
500 Puffs

400mAh

2ml

1.2 Ω MESH

2% Nic Salt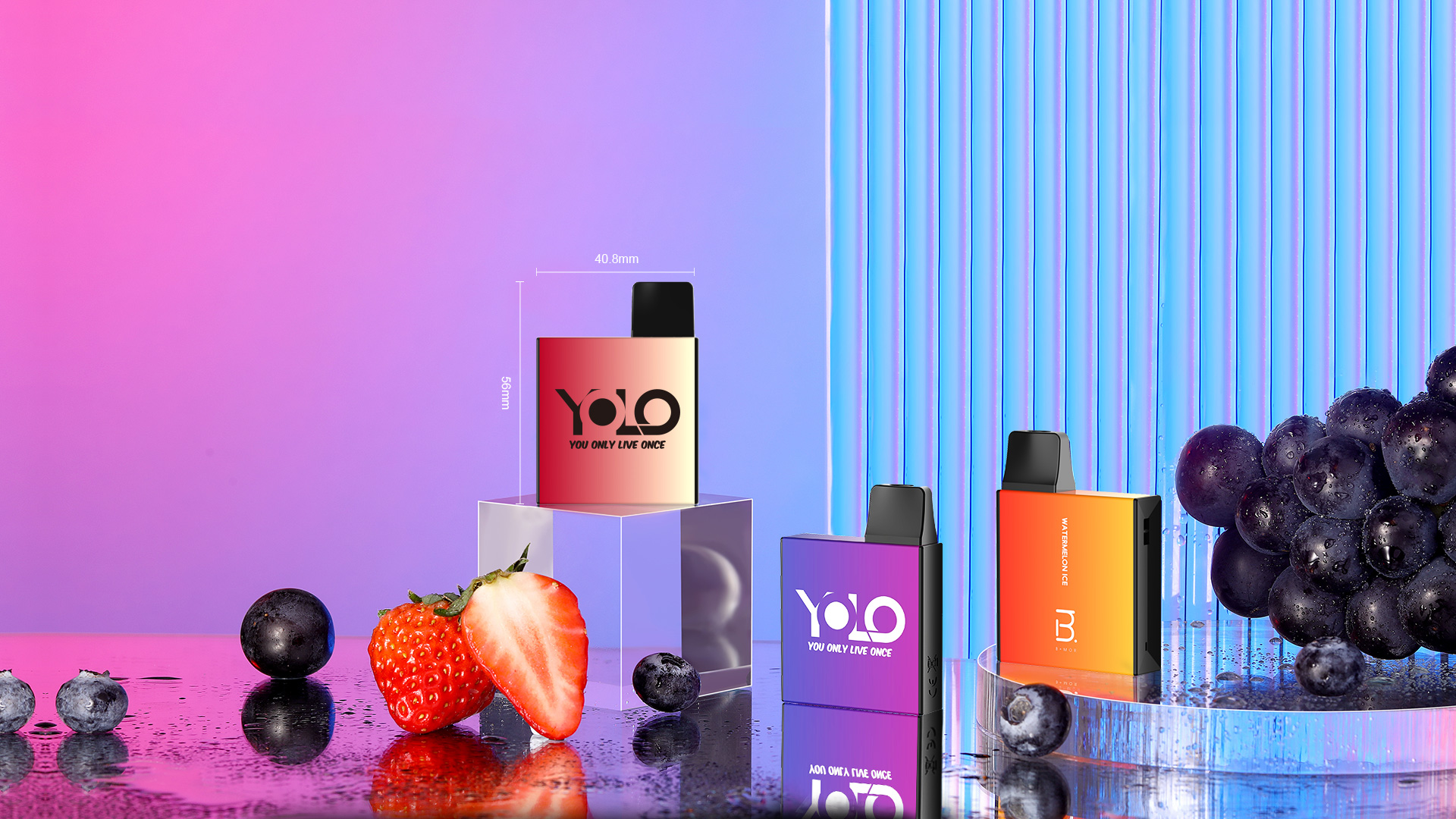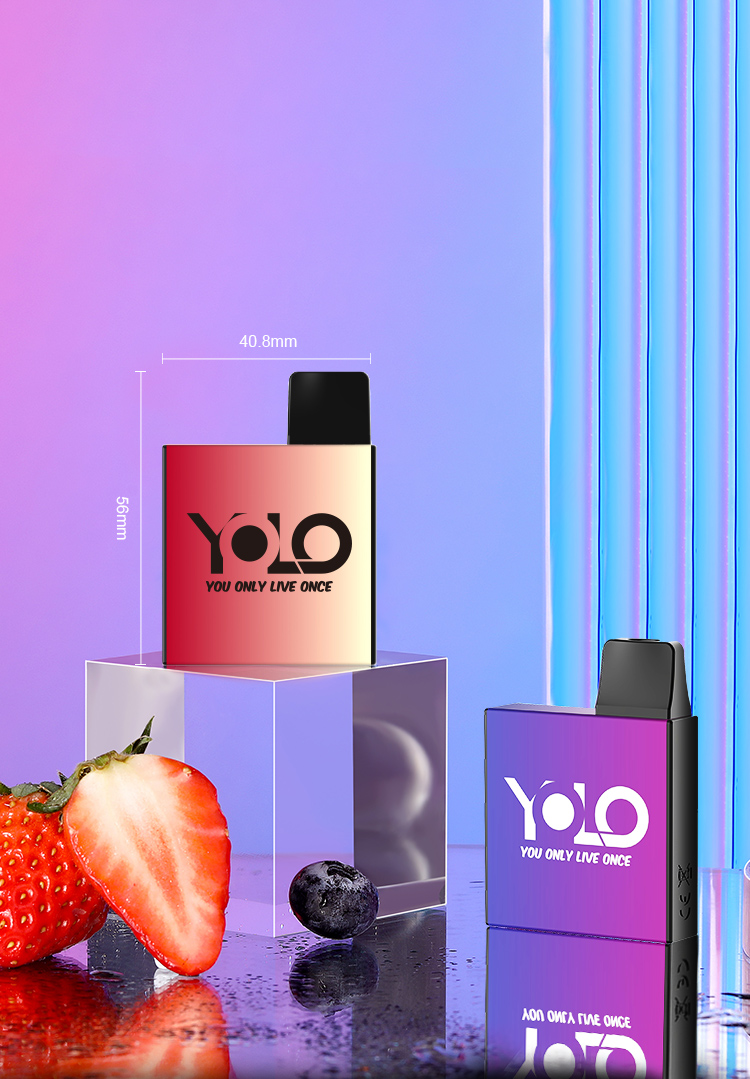 Packing List / Standard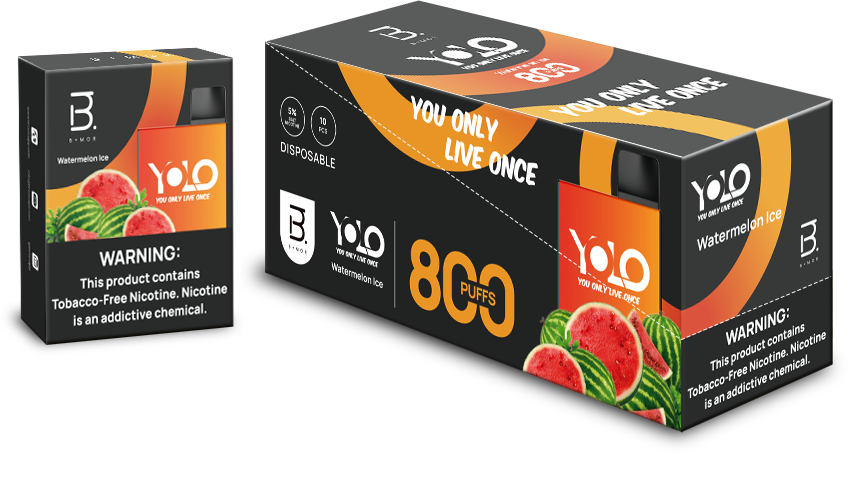 Packing List / TPD