Nebula
The Flavour Paradise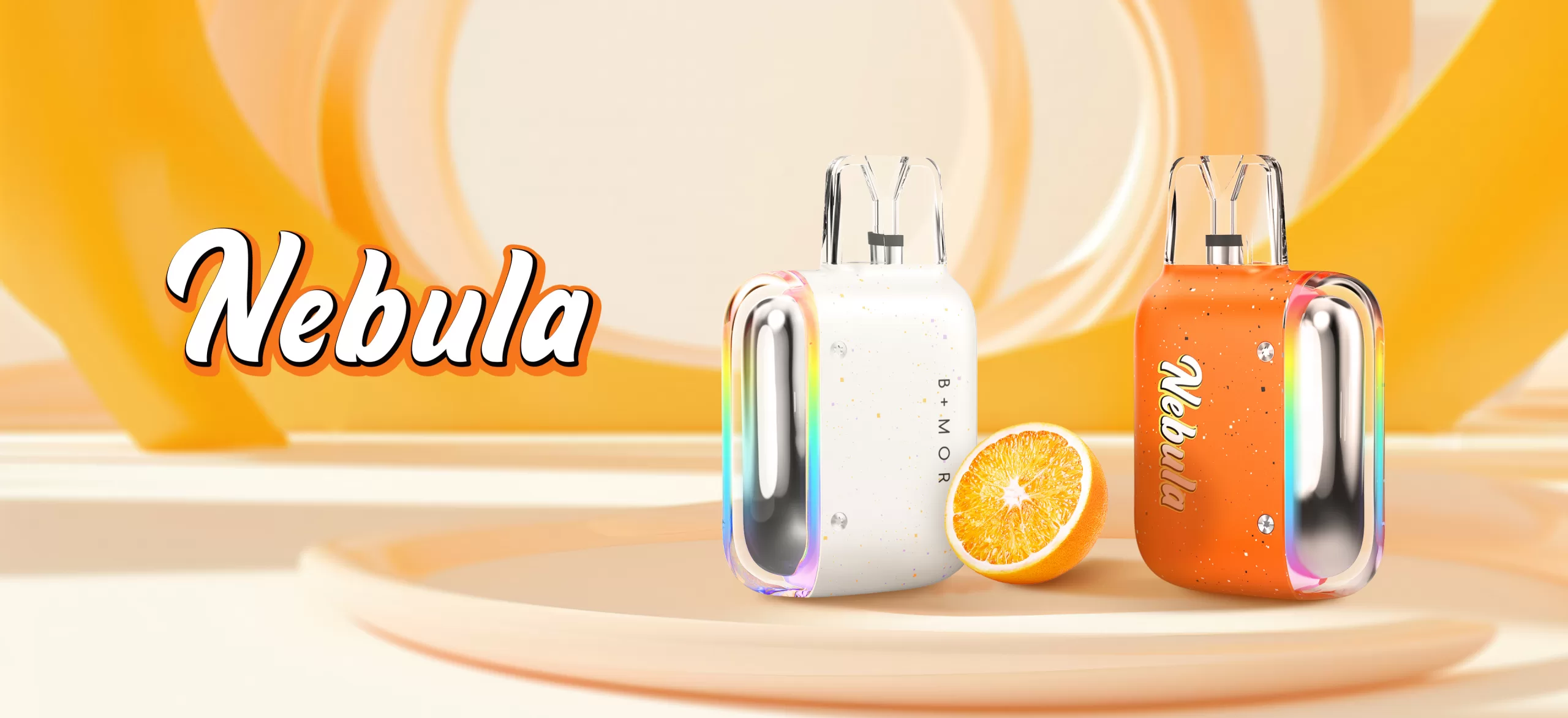 The Bmor Nebula is a refillable pod system, meticulously crafted to create a taste paradise with a lively and playful aesthetic. This innovative device showcases a vibrant LED light that illuminates upon inhalation, adding a touch of excitement to your vaping experience. With its cutting-edge 0.8-ohm mesh coil, the Nebula pod kit ensures a purer and more flavorful vaping adventure. Sporting a robust 650mAh battery and a convenient Type C charging port, the Nebula promises extended vaping sessions, making it an ideal companion for your vaping journey.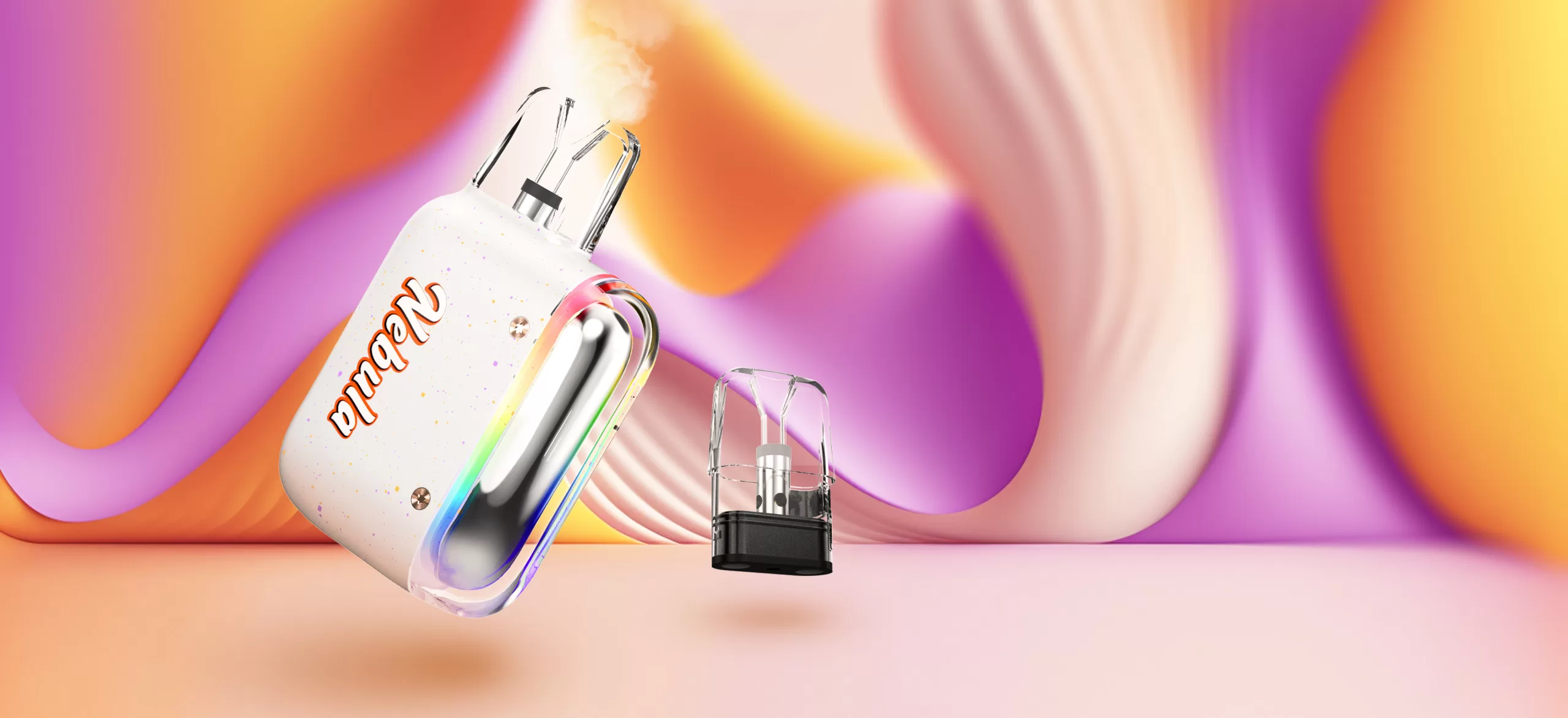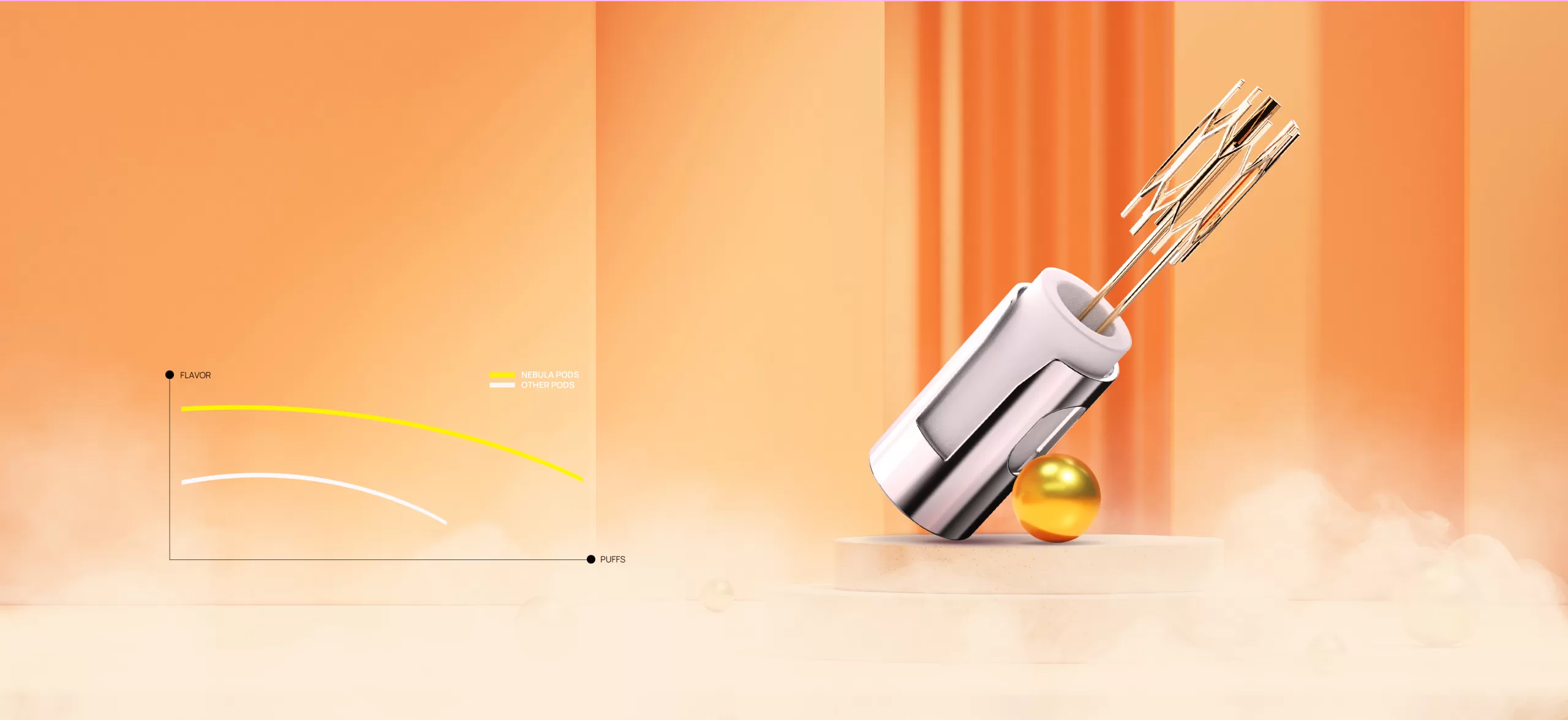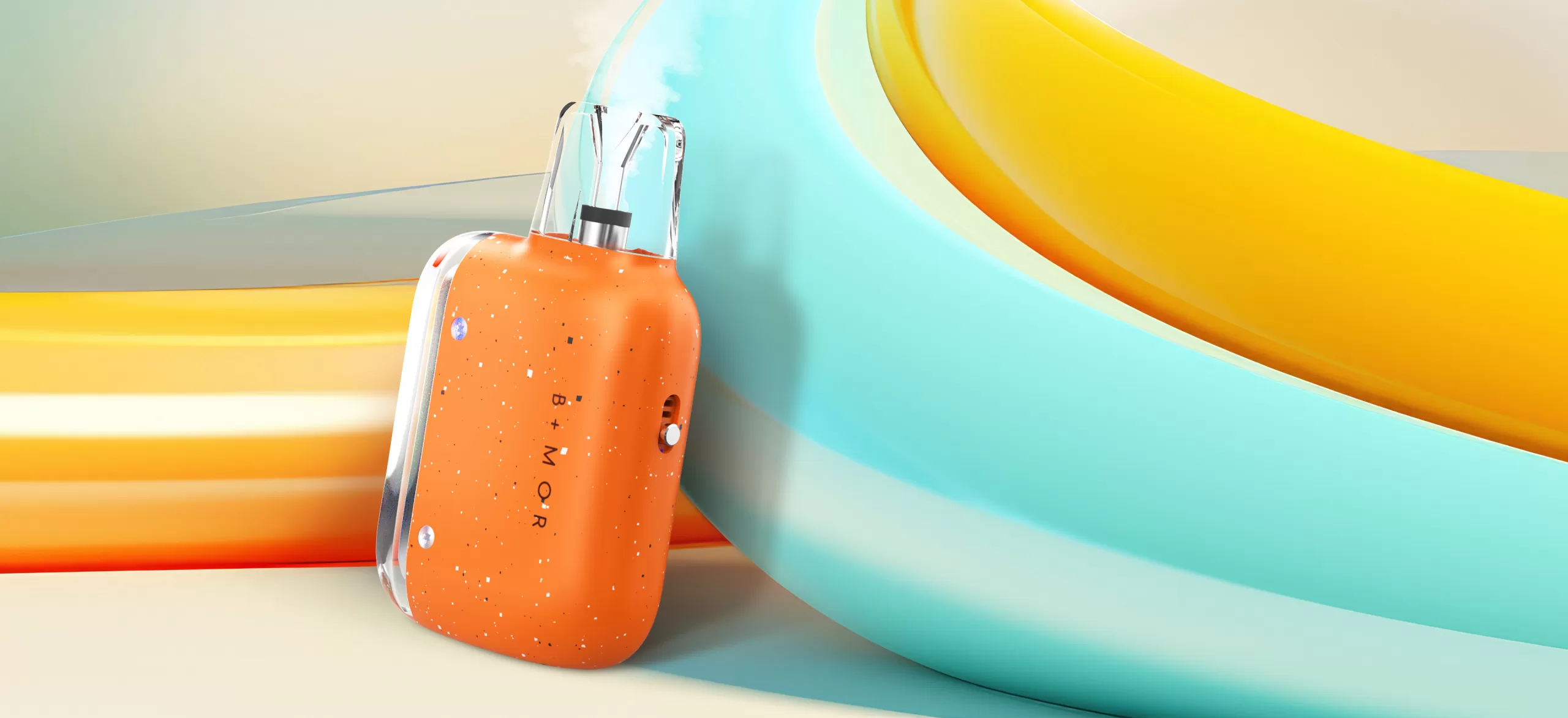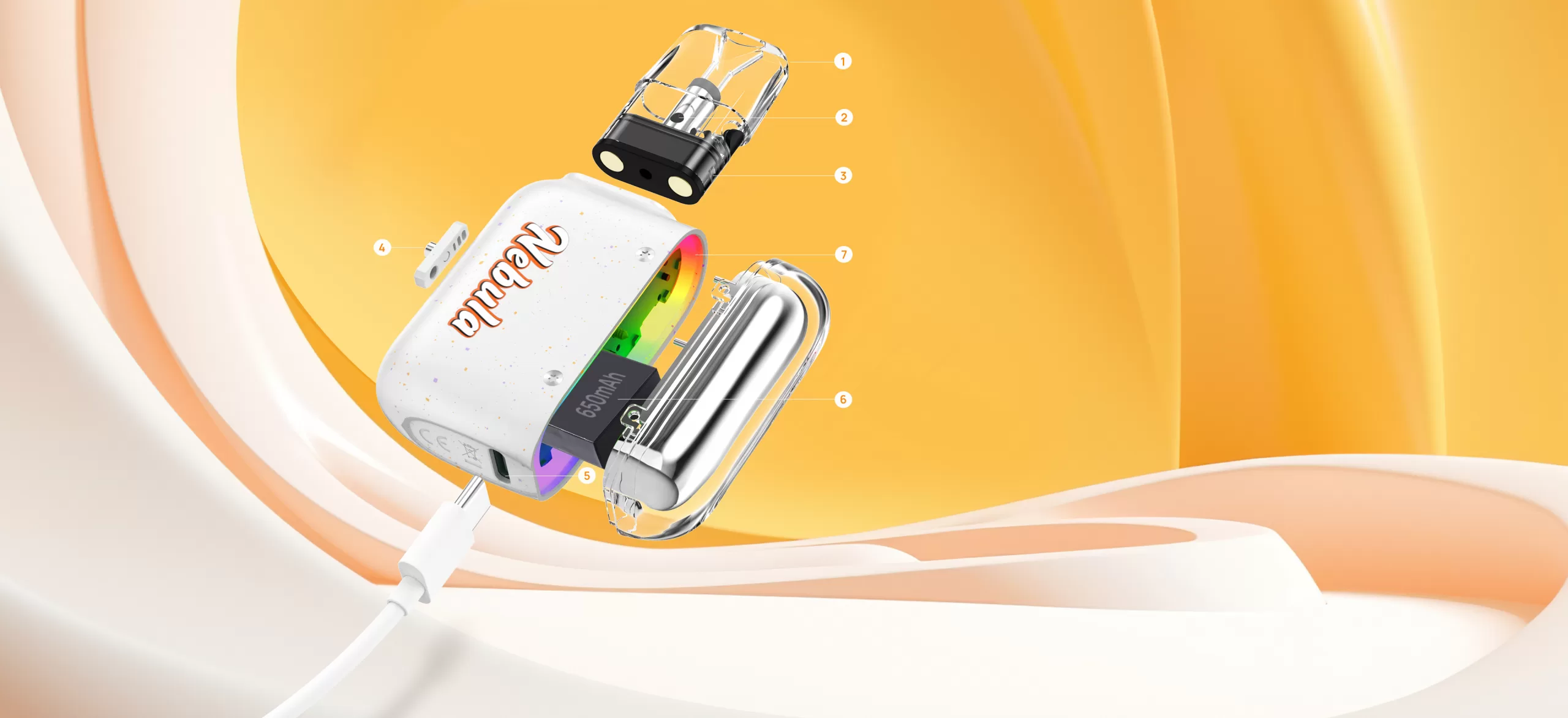 Refillable Pod Kit
So many options to choose from. Enjoy the possibilities. Fill it up with your favourite liquid,either freebase or nicotine salt.
Ambient Light
Dazzling and bright. Full of cheer and vigor. As you vape, the colorful LED strips will illuminate.
PCR Material
By choosing PCR materials for the casing,take an active step towards minimizing environmental harm.
New Generation Mesh Coil
●High Reproduction
●High Consistency
●More Puffs
Adjustable Airflow
Adjust the airflow to select your preferred vaping style. either Mouth to Lung (MTL) or Restricted Direct Lung (RDL)
Exploded View
➊Mouthpiece
➋Built-in Coil
➌Refillable Pod
➍Adjustable Airflow
➎Type-C Port
➏Device Battery
➐LED Strips